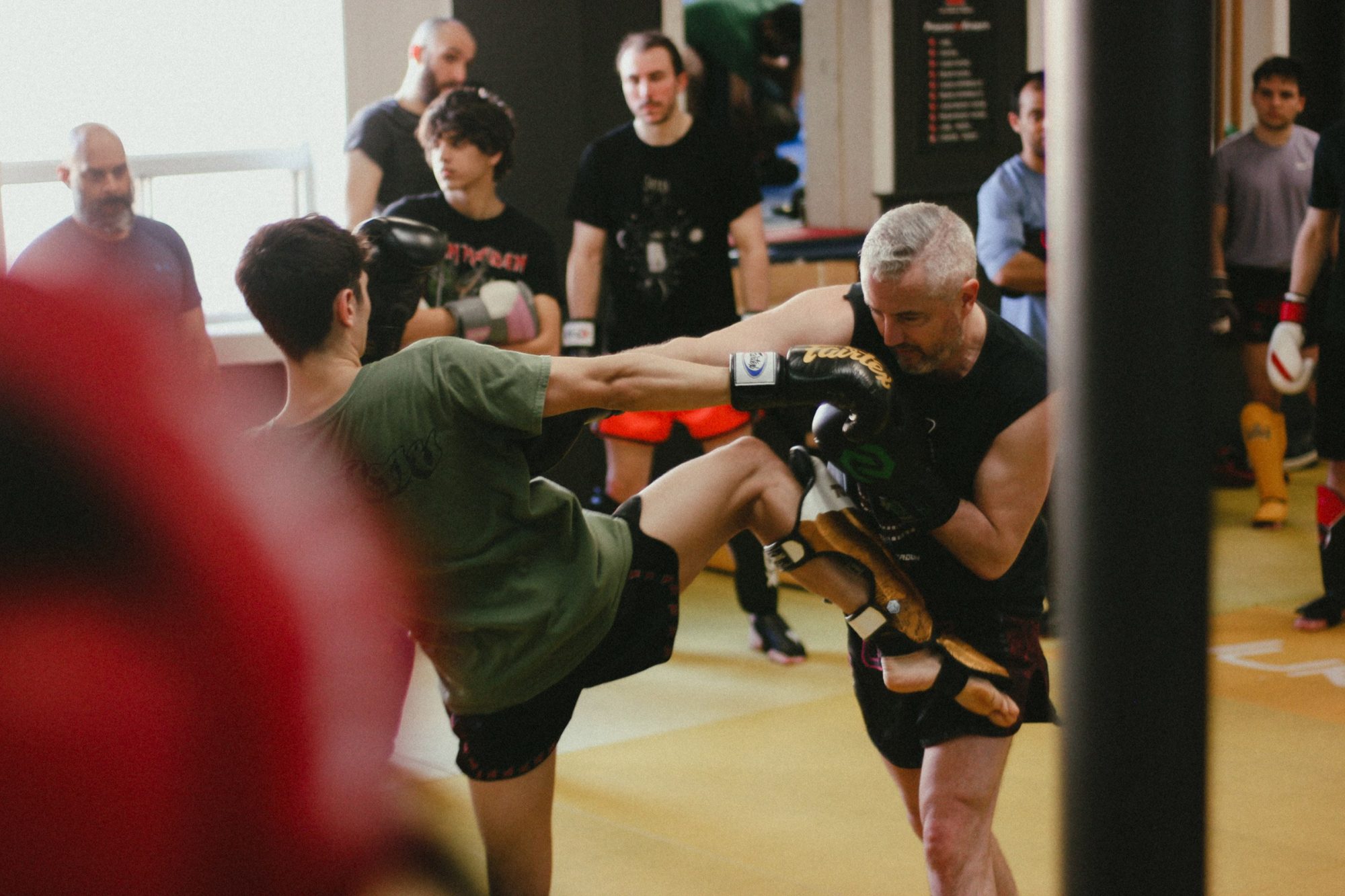 Muay Thai is often referred to as the Art of the Eight Limbs thanks to its dynamic use of punches, kicks, elbows, and knees - or in other words - eight points of contact. While its roots can be traced back to the mid-18th century in Burma and Thailand, it has stood the test of time as an effective and beautiful combat sport that continues to capture the interest of practitioners worldwide. Not to mention, it's a really fun cardio workout! Whether you want to take your techniques to the next level or are simply curious about trying Muay Thai for the first time, your instructor, or "Kru", will take the time to help you reach your maximum potential as a Muay Thai practitioner.
Phase 1
Covering the basics in the art of Muay Thai, this course is crafted to help you master the crucial fundamentals ranging from stance and posture to basic footwork and primary tools. It's the perfect starting point for both newcomers and those with up to 6 months of experience. 
Phase 2
Intermediate Muay Thai training, covering all eight limbs of the art. This program will challenge you to put your learned skills into functional practice through light contact, making you a well-rounded and skilled practitioner.
Fight Camp
The fight camp curriculum is built to support our athletes for their upcoming bouts and competition. The action is aggressive and geared towards success in the full-contact professional and amateur Muay Thai ring, our program is specifically tailored to cultivate a fierce fighting spirit and a winning mentality. Participation is not limited to those with an upcoming bout, as this is an opportunity to hone your skills and elevate your performance to an entirely new level. However, admission to this program is by invitation only.